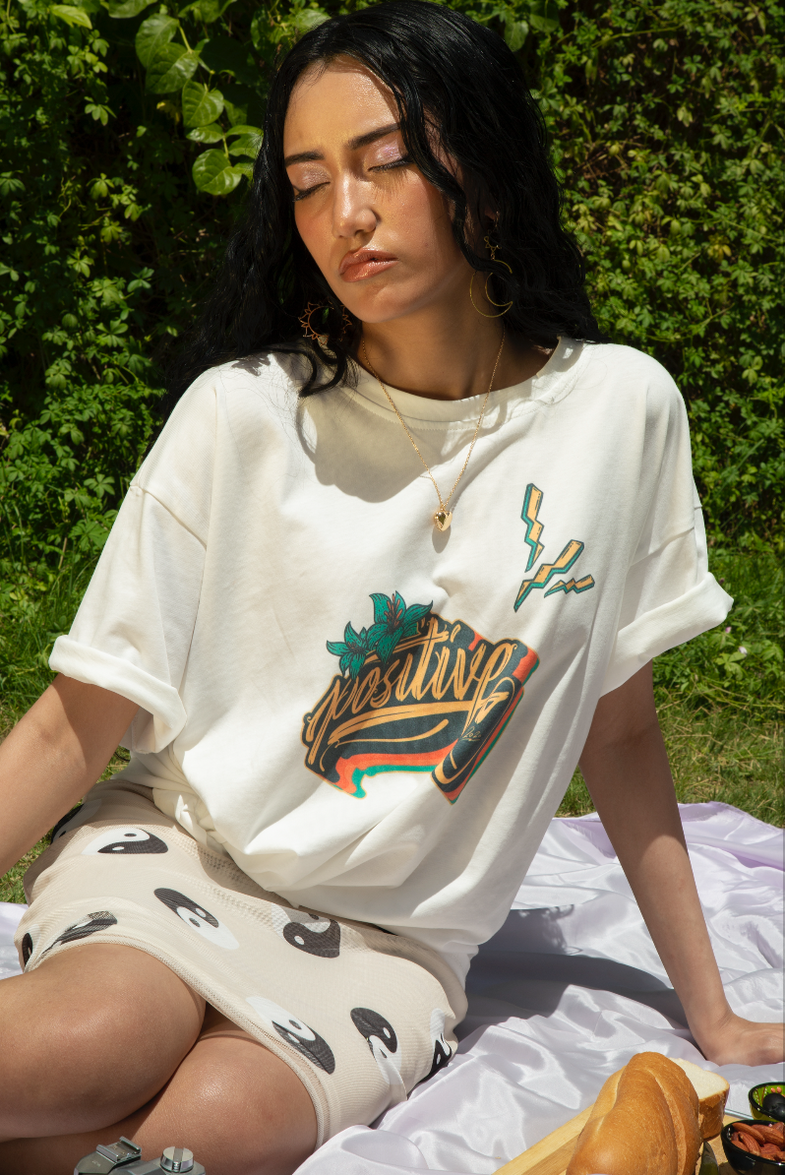 Turn Negative into a Positive
During the height of Covid-19 in the summer of 2020, Proud Angeles was really struggling. One day, while sitting around and watching the final episode of The Last Dance, inspiration struck. That day, we decided to power through and hold on to our dreams of a brighter tomorrow. Our perspective shifted positively and we became determined to continue creating the best memories and experiences with each and every one of you. We created this collection as a beacon of light to guide you towards positivity.

The artwork was designed by the amazing and talented The Azee. Each element of the artwork stands for finding positivity in the most negative of times. The butterfly stands as a reminder to always flutter your wings. The bolt represents power and perseverance when times are tough. The flower symbolizes blooming positivity deep within you. The Positive layers depict the thick skin made up of those same layers of positivity that we developed.
And last but not least, the Glitch tells the story of Proud Angeles, glitching through the hard times, yet standing strong by the end of it.